Primary prevention, control of NTDs and management of NTD-related disabilities relies heavily on access to safe water, sanitation, and hygiene (WASH). There are numerous NTD transmission routes that can be interrupted with improved WASH, including trachoma, schistosomiasis, soil-transmitted helminthiasis (STH) and Guinea worm. In addition, improved WASH is vital to NTD-related wound and morbidity management and disability prevention, for example in leprosy, lymphatic filariasis and Buruli ulcer. Therefore, as endorsed by the WHO roadmap for NTDs, access to safe WASH services are key for the prevention, intensified control, management and elimination of NTDs by 2020. Though, there is still a great need for operational research on the feasibility and effectiveness of pairing specific WASH interventions with specific NTDs.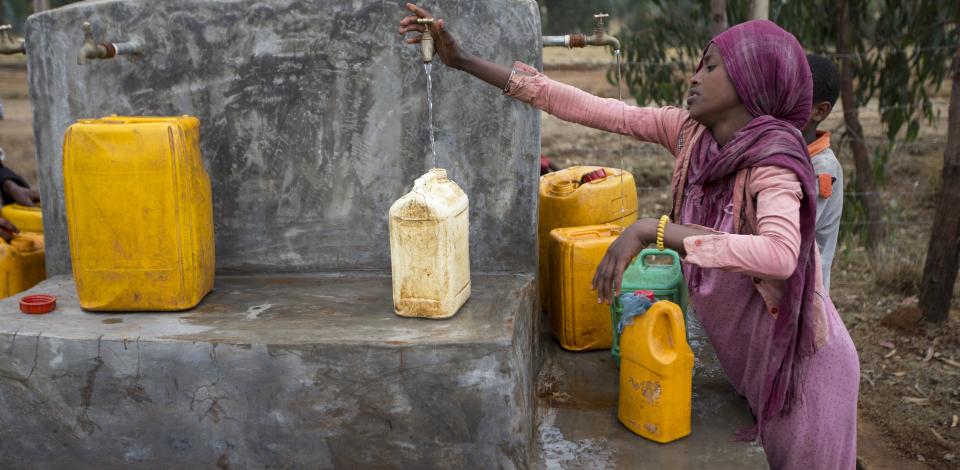 Access to water and sanitation
The 650 million people who live without safe water and the 2.3 billion that do not have access to adequate sanitation, are highly susceptible to suffer from vector-borne and water-related diseases or die from diarrheal diseases. Access to safe water is essential for people in both rural and urban areas to protect them against the negative health impacts of dirty water. Once they suffer from disease, clean water is needed for treatment, wound care and prevention of disabilities.
Hygiene promotion
Hygiene promotion is a vital, low-cost and simple component of a WASH intervention. It is needed to educate people on hygiene practices for maximizing the health benefits of safe water sources and sanitation facilities. 
WASH and NTD interventions
Historically, control and elimination of NTDs interventions were single-sectorial focused. Children were repeatedly dewormed without adequately addressing the lack of sanitation and hygiene responsible for continuous reinfection. Today, the necessity of sectorial integrated approaches is well recognized by many organizations and initiatives resulting in interventions such as the SAFE Strategy, WASHED and Guinea Worm: Countdown to Zero program.
More publications on: