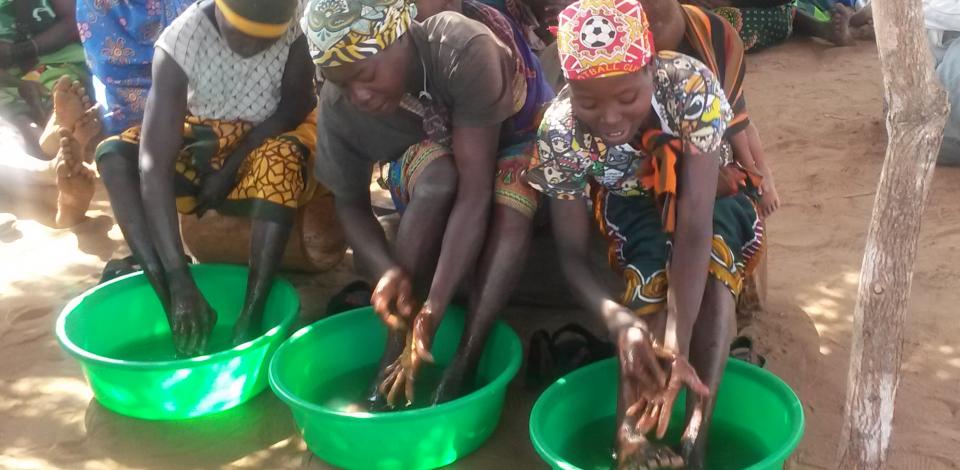 Introduction
Historically, control and elimination of NTD interventions were single-sectorial focused. Children were repeatedly dewormed without adequately addressing the lack of sanitation and hygiene responsible for continuous reinfection. A closer collaboration between WASH and NTD programs can greatly improve the lives of populations affected by NTDs. Synergies can be created through collaborative planning, delivery and evaluation of programs, strengthening and sharing of evidence, and using monitoring tools to improve the equity of health services and target the most vulnerable, underserved populations. Joint WASH and NTD programs are likely to be more cost-effective and have a more sustainable impact. Though, there is still a great need for operational research on the feasibility and effectiveness of pairing specific WASH interventions with specific NTDs. Fortunately, the necessity of sectorial integrated approaches is well recognized by many organizations and initiatives resulting in interventions such as the SAFE Strategy, WASHED and Guinea Worm: Countdown to Zero program.  
The SAFE strategy
The SAFE strategy, coordinated by the WHO Alliance for Global Elimination of blinding Trachoma by the year 2020 (GET 2020), has explicitly integrated WASH elements to control and treat trachoma infections. This strategy consists of the four components, i.e. Surgery; Antibiotics; Facial cleanliness and Environmental improvements. The "F" and "E" components are focused on promotion of hygiene, improved sanitation to interrupt transmission and the provision of water for face washing and personal hygiene. During the past 14 years the SAFE strategy has been a success. Thirty-six endemic countries reported implementation of the SAFE strategy; Morocco became the first country to achieve its ultimate intervention goals in 2006; and Gambia, Ghana and Vietnam are on track to reach their ultimate intervention goals. 
WASHED by Children Without Worms
The WASHED (ie. Water, Sanitation, Hygiene Education, Deworming) framework published by Children Without Worms is an example of an integrated approach to STH control that advocates for WASH interventions to break the cycle of STH reinfection. It consists of four components: potable water, sanitation, hygiene education and deworming. Studies of the impact of access to potable water, sanitary latrines, and hygiene education on STH infection are limited, but those that are available demonstrate the effectiveness of these three prevention components in reducing infection rates.
Guinea Worm: Countdown to Zero program 
Another integrated approach is the 'Guinea Worm: Countdown to Zero program' to finalise the eradication of the Guinea Worm. Water resource management and the distribution of filters is required to eliminate the Guinea Worm larvae from entering the host through ingestion. Compared with the 1986 estimate, the annual number of reported cases in 2015 has been reduced by 99% and cases are confined to four endemic countries. 
School Health and Nutrition programs by Save the Children
Save the Children have implemented School Health and Nutrition (SHN) programs to improve children's health and nutrition status, and to increase their attendance and performance at school. These programs integrate nutrition (including micronutrient supplementation), improve access to water and sanitation, offer treatment of NTDs (including deworming and Schistosomiasis control) and stimulate health education (including hygiene promotion). 
Related organization(s):
Related website(s):
More publications on: